Preschool Themes >

AFRICAN ANIMAL SAFARI / Zoo Theme Preschool Curriculum



| | |
| --- | --- |
| Price: | $7.95 |
| Availability: | in stock |
If you would like to use a credit card for your purchase, click the green "add to cart" button. If you would like to use Paypal, click the "check out with Paypal" button.
KidSparkz Theme-a-Pedia
Preschool, PreK & Kindergarten Themes in Depth
134 pagesof activity ideas, games and creative work sheets. Everything you need to present an AFRICAN ANIMAL SAFARI theme/topic/ unit topreschool, Pre-K and Kindergarten age children. Ideal for teachers, home daycare providers, and parents working with children at home. This is a HUGE collection of professionally designed written activities and hands-on activity pages.
Use this Theme Curriculum to:
present a developmentally appropriate creative educational curriculum for children aged 3 through 5 years old
Create an African Savanna Animals or Zoo Theme Box with all the learning ideas and manipulative games
Have on hand for emergent curriculum when and interest in African Animals or Zoo arises
Supplement the African Animals Theme in the KidSparkz Curriculum for the Year(these activities are all different)
Save time searching through the web for new ideas - they are right here!
In this in-depth theme curriculum you will find:
tons of written activity ideas for creative art, language, math, science, songs and rhymes, cooking, games and stories.

forms and graphic organizers to design your idea plan for the day or week

original activity pages for concentration and lotto games, patterning, dot to dots, mazes, sequencing, predictable lists, alphabet and number cards, one to one correspondence, counting, matching, vocabulary/picture cards, story starters, frames and door hangers, emergent reading booklets, cut and paste activities, masks and puppets, which is same/different, tags and labels, puzzles, hand-eye tracing activities, and much, MUCH more!
Here are just a few thumbnail samples of the 134 pages: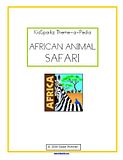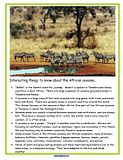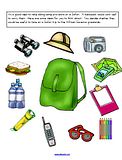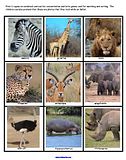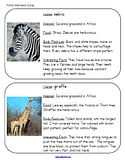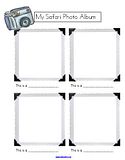 What's new? - find recently added pages and activities
KidSparkz Sitemap
| | | | | | | |
| --- | --- | --- | --- | --- | --- | --- |
| Main Categories | Popular Themes | Popular Themes | Popular Themes | Popular Themes | Popular Activities | Customer Service |
| | | | | Rocks | | |
If you would like to receive an email whenever we add NEW printables, manipulatives and other teaching tools to the site, please fill in your email address, read the Privacy Policy and click send.
You will receive a confirmation email - just click on the link given in the email and you're set. You can unsubscribe at any time.
This is a BIG site. Use this form to find whatever you are looking for on the KidSparkz site. For example, if you are looking for cut and paste activities, type in "cut and paste" and click "search" to find many more cut and paste printables beyond the main KidSparkz Cut and Paste theme page.
Search the KidSparkz website for:
Copyright 2006-2013 KidSparkz.com