| | |
| --- | --- |
| Orig. Price: | $60.00 |
| Sale Price: | $30.00 |
NOTE: You will receive the link to download this product INSTANTLY, immediately after your payment is received. If you do not receive it, send an email. If you need a hard copy, you can record the curriculum on to a CD or similar media for your OWN use. NO other copying or sharing is authorized. Purchasing this curriculum does NOT include access to the membership pages. Please copy and save your link to an accessible place in your computer - copies of the link will NOT be re-sent to you after 45 days after your order is placed.
Learn about packaging this curriculum with one year of the Resource Room membership area access for a discounted price.
The KidSparkz Preschool Curriculum for the Year
(ages 2.6 through 5+ years old)
. Everything you need for a creative learning program: over 2200 pages; 10 full months plus a summer program. Each daily plan contains themed and developmentally appropriate suggestions for Creative Art, Discovery and Exploration, Group (or individual) Discussion, Story, Games, Music, and a specific Spark! activity to focus curiosity and interest.Each monthly set of lesson plans includes between 130 and 200 activity pages.
Save valuable prep time: use the clickable calendar for each month INSTANTLY linking to daily lesson plans and coordinating activity pages. You can see how the clickable calendar works, and actually use it, by downloading the 38 page free sample below
The original activity pages are creative and challenging, and can be used in different ways depending on the needs and creativity of the teacher. They are NOT just for "coloring"!!!
Includes a collection of over 100 teaching charts and posters for letters, numbers, shapes and colors Includes a collection of hands-on learning games - letters, opposites, rhymes, go-togethers etc.
Everything is in Adobe PDF format - print as many pages as you want at any time.
It is not necessary to follow the suggested themed monthly plan - use whatever activities or printables that suit your particular situation - print only what you need
Childcare providers love this program, because they have an instant, professionally designed learning program for their mixed age group, and they can show the parents that the children are not "just playing" all day
Preschool teachers love this program, because they can use it "as is", or use it as an inspiration to

add to their own personally designed classroom program, whether child-initiated, Project

Approach, or Head Start focused. All National Standards are addressed.

Parents working with their children at home love this program, since they do not have to have an ECE educational background to use it. Everything is described simply and clearly, step by step, and learning happens!!!!

Thousands of these curriculums have been sold to teachers and parents all over the world, since 2006.
The cost for the download for the Curriculum for the Year to your computer is $60.00 ($30 when it is on sale, and it is on sale NOW). There are no shipping charges.
You will receive the link to download this product INSTANTLY, immediately after your payment is received. If, for some reason, you do not receive your link, email right away using the form on the About Us page.
The monthly curriculums, the summer program, and the hands-on learning games are also available individually. By purchasing the Curriculum for the Year as a collection, you are saving over 60% of the cost of buying the curriculums month by month.

Please email if you have any questions at all.

Learn about packaging this curriculum with a year of Resource Room access for a discounted price.
Some kinds of activity pages included in the curriculum are:
matching and concentration picture games

dot to dots

all kinds of theme-related puppets

sight word flashcards with pictures

one to one correspondence

matching numerals to sets

sorting

ordering

patterning

memory activities

booklets

mazes

picture talk discussions

story narration and writing

"predictable" lists

which is different?

sequence stories

initial sounds

song cards/rebus rhymes

arts and crafts

letter and number posters
The September themes are:

I Am Special

Emotions and Feelings

Our Hands

The Five Senses

Living Things

Health and Nutrition

Healthy Teeth

Helping Yourself

Considering Others

The October themes are:

The November themes are:

Families

Babies

Grandparents

Pets

Homes

Thanksgiving

The themes for December are:

Shiny Sparkles

Lights in the Darkness

Rudolf and Reindeer

The Nutcracker Ballet

Gingerbread

Cookies

Toys

Poinsettias

Christmas

Hanukkah

Kwanzaa

Themes for January are:

Themes for February are:

The themes for March are:


Science Discovery: Wind and Air

Science Discovery: Water

Science Discovery: Tools and Machines

Science Discovery: Magnets

St. Patrick's Day

ForestAnimals

Arrival of Spring

Easter Bunnies and Eggs

The themes for April are:


Amphibians/Frogs

Reptiles/Snakes

Insects: Butterflies and Moths

Insects: Bees

Insects: Ladybugs

Farms

Farm Animals

Dairy Farms and Cows

Chickens

Earth Day:Appreciating Our Planet

Arbor Day:Trees

The themes for May are:


May Day

Flowers

Cinco de Mayo

Mother's Day

Dinosaurs

Ocean Animals

Strawberries

Watermelon

Pineapples

The themes for June are:


Birds

Rainforests

All Kinds of Food

What and Why We Eat

Food Production

Fruit /Vegetables

Protein/Breads/ Rice

Father's

Day

The themes for Summer include:

Bubbles Day

Magic Day

Rainbows

Let's Build

Camping Out

The Beach

July 4th

Sticky Day

Exploration:Africa

Exploration:Australia

Pizza Day

Prehistoric Adventure

Carnivals

Ice Cream Day

Our Golden Sun

Blueberries Day

Let's Get Wet

Watermelon Day

Happy Summer
Here is a selection of thumbnails of a few of the actvity sheets in the curriculum. In the actual curriculum, when you click on the theme for the day, it takes you to the written lesson plan for that day. Several of the activities in each daily lesson plan are linked to hands-on activity pages to extend the learning
| | | | | |
| --- | --- | --- | --- | --- |
| | | | | |
| | | | | |
| | | | | |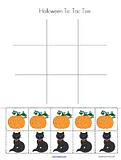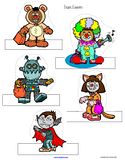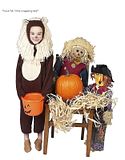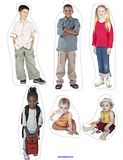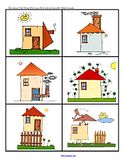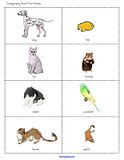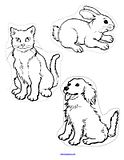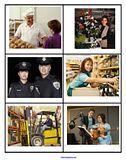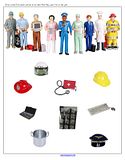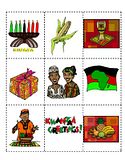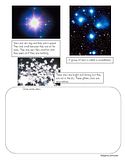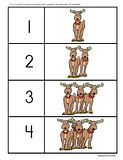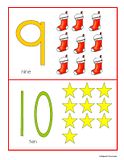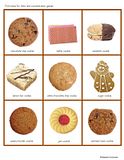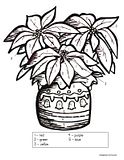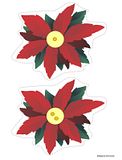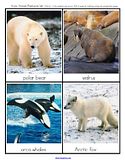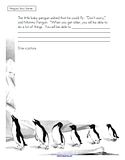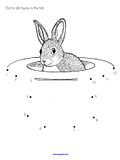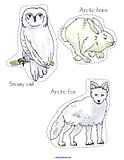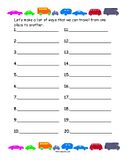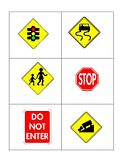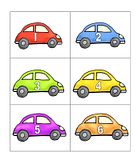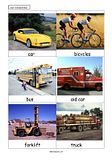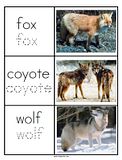 Besides all the monthly curriculums and the summer program, also included are over 100 teaching posters and tools to demonstrate alphabet letters, numbers, colors and shapes. And a set of hands-on learning games to print, to teach the concept of rhyming words, opposites, and go-togethers.
NEW!! 2 extra products are now included with the Curriculum for the Year...
Teach the Alphabet (370 pages) - a full year of letter-learning activities
and Numbers 1-10 Preschool Curriculum (270 pages) - enough number and counting activities for a full year in a preschool or daycare program
These 2 teaching files are in addition to the 2200 pages of the Curriculum for the Year.
The KidSparkz! Preschool Curriculum is a series of 240 simply integrated days full of activities, each based on a topic or theme. Each daily plan contains suggestions for Creative Art; Discovery and Exploration; Music; Group Discussion; Games; Stories; and a specific Spark! activity designed to focus curiosity and interest. There are over 2000 different written activities in the basic curriculum, many of them linked to a co-ordinating activity printable to extend the learning.
******************************************
Preschool teachers, home daycare owners, and parents of preschoolers have found that the daily program is:
EASY to understand, follow and use,

SUCCESSFUL -- the children really enjoy the activities and games, and while they are having fun, they are learning

INEXPENSIVE and simple to prepare the daily activities, since the program makes use of items normally found in a home or a school, and the list of extra supplies needed (included in the curriculum) is very short.

FLEXIBLE, because although each daily integrated sequence of activities is self contained, and CAN be completed within 3 hours, it can be creatively extended for days, as long as interest in the topic lasts

IDEAL for all levels of experience. For those just beginning, the activity ideas can be followed exactly to provide lots of fun and learning experiences for the children. For those with more experience, the ideas provide a springboard to spread the wings of creativity, and a reminder of songs, stories and activities they may have used successfully in the past.

AUTHENTIC, because it is based on proven and longstanding educational theory and practice (Vygotsky, Piaget), and complementing the latest findings in early education (Project Approach, Theme-Based)
The children play; they have fun; they learn and love it; they develop a strong curiosity and sense of discovery and creativity that will lead them into Kindergarten, as well as into the rest of their lives.
Some happy teachers and parents have written...
"I think your programs are WONDERFUL. They are filled with fun and creative ideas. Your art ideas, recipes, etc all will be applied in our daycare.......I appreciate you sharing so much of yourself, many people would not share the knowledge that they have to help others. You saved me a lot of hours of research and headaches.... Thank you".
....Janice from Tampa Bay
"Thank you so much for this lovely activity set. I have only had it a few hours and I have already found it extremely helpful. I'm an Early Childhood Education major and I graduate in June. I have 3 classes now and I have so many uses for these projects; to get me through school and to use in my future Child Care Center".
"I have three children ages 14 and autistic twins which are 4 1/2. I couldn't be any happier to have this curriculum. All the ideas, creativity, arts, songs, etc.... have been wonderful. I don't have huge amounts of time to look for these things separately. Now, all I have to do is look through all the wonderful ideas and quickly can have structured learning time. Play-dough was great, fun, and easy! I just wanted to say that this has been far more valuable to me than what I paid. Thank you so much for such a thoughtful product for people who do want to teach their children at home."
"...I just looked through what you sent to me and I must say I absolutely LOVE IT!!! I am printing off the pages now (I had to print EVERYTHING because there was nothing I wanted to leave out) But it couldn't be more perfect and more appropriate! Thank you SO much and you can count on that I will be ordering more from you in the near future!!! Again thanks a lot and everything downloaded just fine!"
......I am very pleased with the information. I have been considering starting some sort of preschool / daycare and this information is exactly what I was looking for! I am also a certified elementary education teacher and so I know a good thing when I see it :o)
I would like to just let you know that I am so impressed with your work. I have been in the field of Early Childhood Education for 13 years and have been creating my own curriculum in order to create a place for the kids in my care to be kids, and your work has just added, like you say, a Spark! to the whole project....
.....Jennifer from Canada
Thank you so much for the WEALTH of information at an affordable price. I am very pleased with your files, they are more than I expected and would highly recommend them to others like me that are trying to homeschool their preschool kids to get them ready for school or maybe continue to homeschool. I was amazed at the information you provided. It lets me look at teaching my kid in a whole new way that I would have never dreamed of! I now can teach (in the eye of my child) while having FUN and spending time with him while we are both learning!!!
Wow that was fast! Everything downloaded beautifully. I have been looking over the materials and I am impressed. I hold a B.S. and a teaching certificate in early childhood development. I hope to have my own classroom at some point, but for now, I am staying home with my children. I can't wait to start using your materials with them. Later, I know they will be useful in my classroom. As you know, a teacher can never have too many ideas, and you have provided me with a wealth of information!
***See how the clickable calendar works, and try it out. Download instantly a 38 page sample here: (You will need the latest version of the the free Adobe Reader to open the file. Get the Reader here: http://get.adobe.com/reader/ )
Does this curriculum seem too "challenging" for your child or group? Take a look at the Toddler Curriculum, for ages 18 through 36 months.